Commencement 2021 Plans Announced
Updated on May 7, 2021
On May 7 Chancellor Henry T. Yang announced that all eligible graduating students from our Class of 2020 and Class of 2021 may invite a maximum of two guests to accompany them to our June Grad Walk. Guests will be able to cheer on their graduate as they cross the stage. Graduates and their two invited guests must arrive together. Guests arriving on their own will not be permitted at the venue, no exceptions.
For those who cannot attend in person, the Grad Walk will be live-streamed. Directions on how to sign up were delivered to eligible students via email the week of April 26. Students must confirm participation in MarchingOrder by Tuesday, May 11, 2021, at midnight Pacific Time.
Please review the following guidelines for Grad Walk participation.
All graduates and guests are strongly encouraged to be fully vaccinated for COVID-19. If graduates and guests visiting from out of state are vaccinated, they do not need to be tested for COVID-19 or quarantine. Otherwise, any visitor from outside California should follow California Public Health guidelines.
In keeping with State and local public health guidelines and University policy aimed at minimizing the risk of COVID-19 transmission, all graduates and guests are required to wear face coverings while on campus, regardless of vaccination status. During the Grad Walk processional, graduates may remove their masks briefly for official photographs.
Graduates and their guests will need to maintain a physical distance of at least 6 feet from people outside their households. To help maintain physical distancing, they must use the designated entrance and separate exit routes.
Graduates with fewer than two guests cannot transfer their guest invitation(s) to accommodate graduates who wish to have more than two guests.
To help minimize risks and reduce crowding and traffic congestion, we ask that only graduates with appointments and their two guests come to the Grad Walk, at their appointed time. Guests will need to enter and stay with their graduates throughout the processional.
We will continue to monitor the prevalence of COVID-19 cases on campus, in Isla Vista, and throughout Santa Barbara County, and may need to limit the Grad Walk to just graduates if circumstances warrant.
To read the full memo, visit Chancellor Yang's website.
For more information please view our Frequently Asked Questions page.
In an April 23, 2021 memo Chancellor Henry T. Yang announced plans for our annual Commencement, including the exciting news that Oprah Winfrey will be the keynote speaker for our June 12 special live-streamed online Commencement ceremony.

In addition, Chancellor Yang invited all of our graduating students to participate in person in our 2021 Grad Walk which will take place during the week of June 7. The event will be live-streamed so parents, guardians, families, and friends can share in the celebration, virtually.

Directions on how to sign up will be delivered via email to eligible students the week of April 26.

To read the full memo, visit Chancellor Yang's website.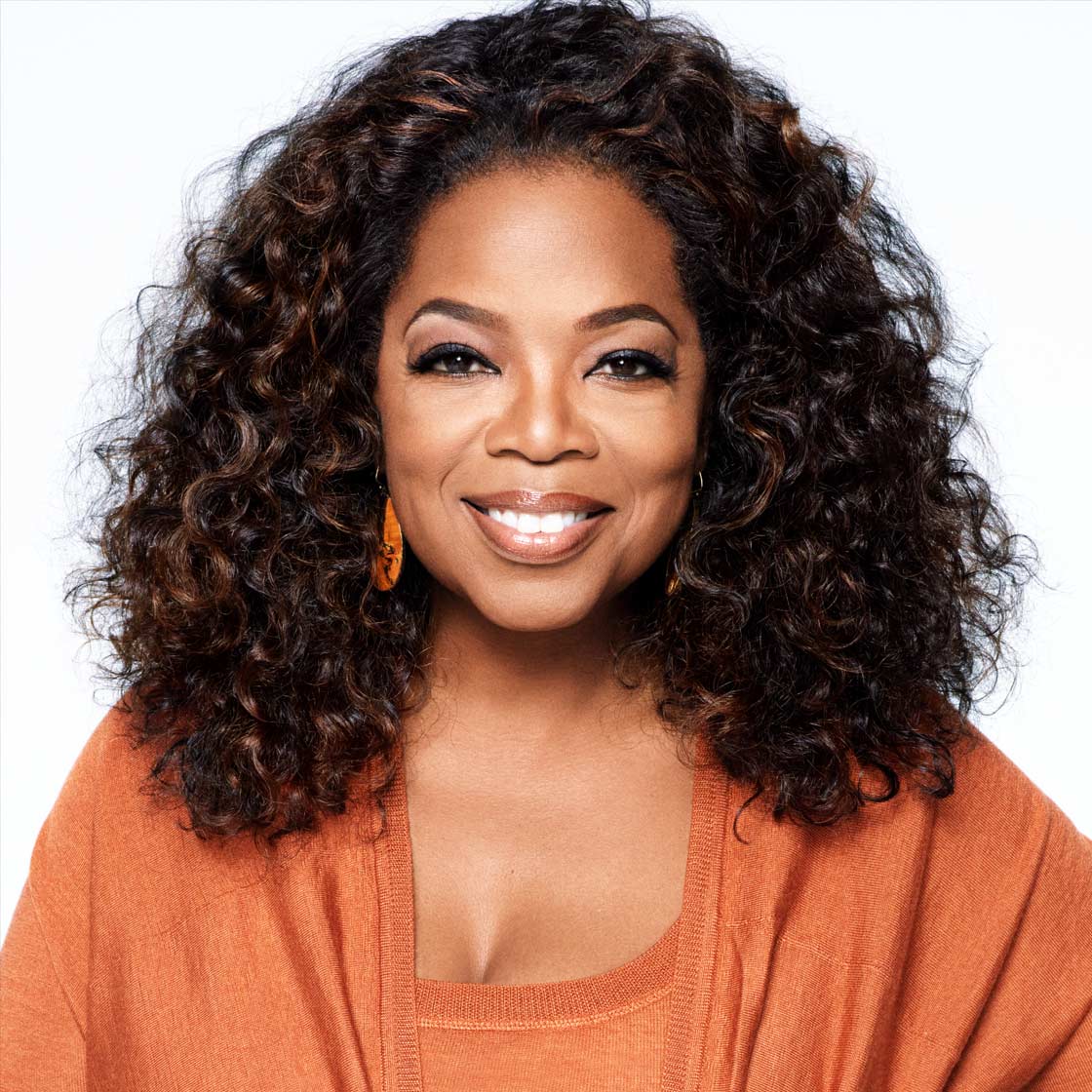 2021 Keynote Speaker
Oprah Winfrey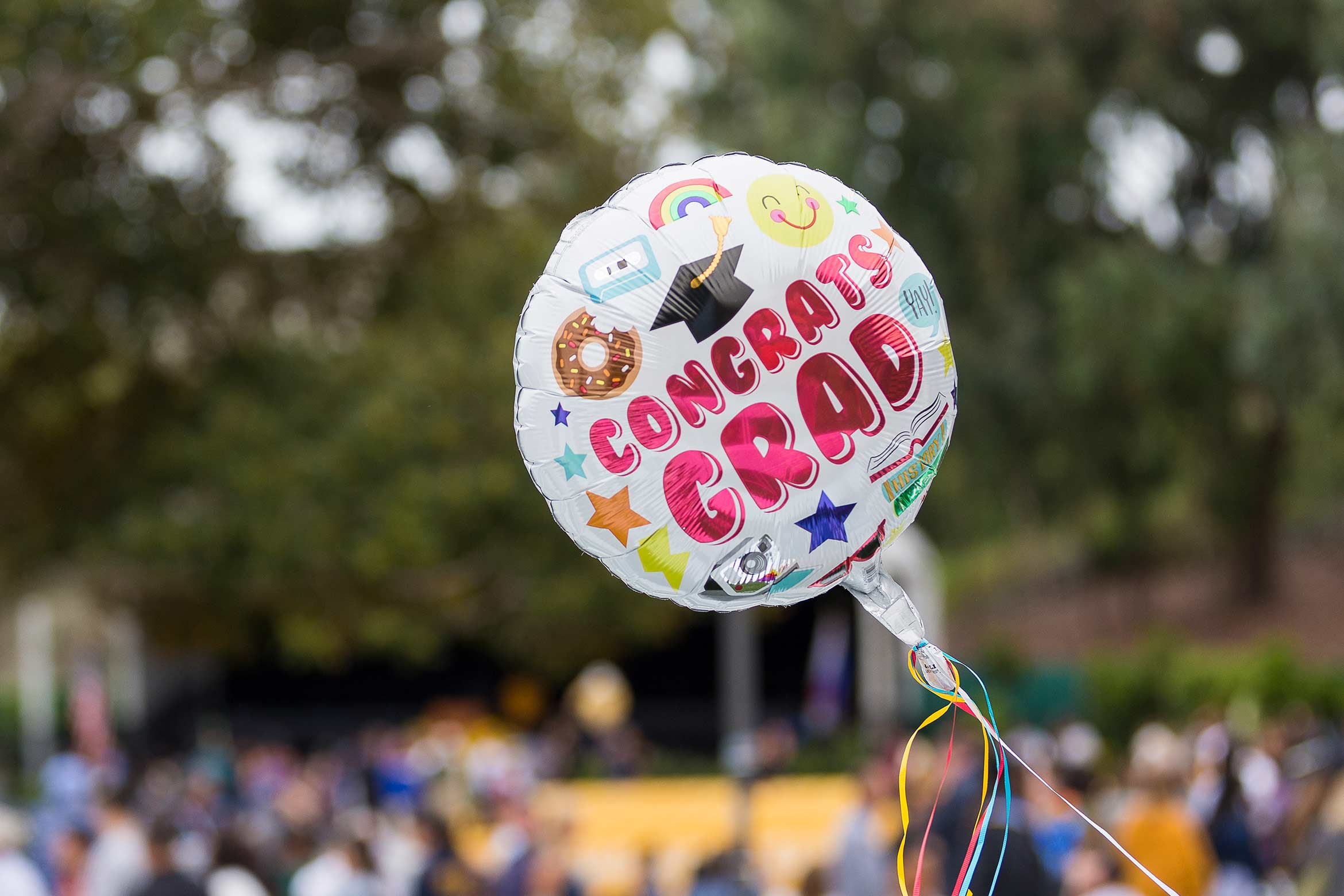 FAQ
Find answers to commonly asked questions about Commencement for the Class of 2021 and Class of 2020.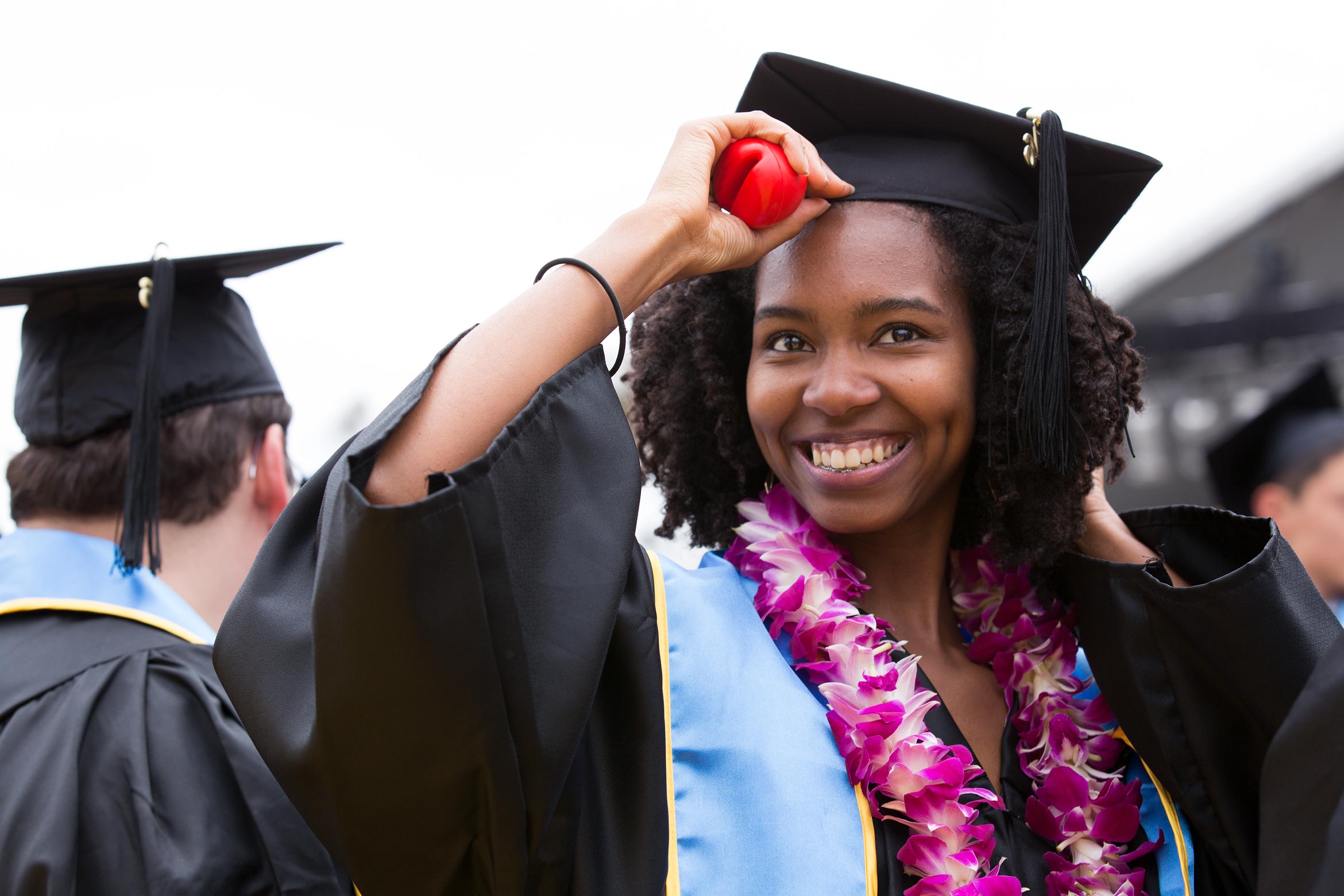 Resources
Need to contact someone about Commencement? Here's a list of important websites and phone numbers.
#UCSB2021
Join us on social media to celebrate and congratulate our graduates.