Shuji Nakamura
Shuji Nakamura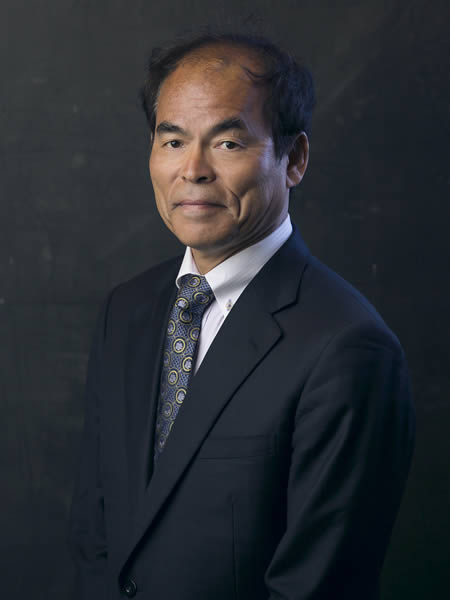 Professor of Materials and of Electrical and Computer Engineering
2014 Nobel Prize in Physics
"For the invention of efficient blue light-emitting diodes, which has enabled bright and energy-saving white light sources"
Professor Nakamura joined the UC Santa Barbara faculty in 2000 and was appointed to the CREE Chair in Materials. He is also research director for UCSB's Solid State Lighting & Energy Electronics Center. Known for his technological achievements with semiconducting gallium nitrides, he is widely recognized as the world pioneer in light emitters based on the wide-bandgap semiconductor gallium nitride (GaN) and its alloys with aluminum and indium.
Before coming to UCSB, Nakamura worked in research for Japan's Nichia Chemical Industries Ltd, and spent a year at the University of Florida as a visiting research associate. He earned his undergraduate, master's and doctoral degrees at Japan's University of Tokushima. He is the recipient of numerous prestigious awards, including the Global Energy Prize (2015) and the Millennium Technology Prize (2006). He was elected to the National Academy of Engineering in 2003.
Royal Swedish Academy Press Release
UCSB News About the 2014 Nobel Prize in Physics