The following marks are provided for different uses. Downloads are available for use in both print/outdoor and digital channels.
Please note that all UCSB trademarks, service marks, and trade names, including the University Seal and UCSB images and marks, are the property of The Regents of the University of California. Use of the UCSB graphic identity elements presented here is governed by Federal and State law and University policy, including the terms set forth in the following documents:
Terms of Use
Use of the University's Name (PDF)
Use of the University Seal (PDF)

There are two marks that represent UC Santa Barbara: Our primary wordmark and secondary tab. They are an expression of our personality and a distillation of all the experiences that make UCSB unique. The included variations of the UC Santa Barbara marks share many common elements and each one is designed with specific applications in mind. Treat them with respect and use them in accordance with our guidelines.
Primary Wordmark
The UC Santa Barbara wordmark is the primary mark and should be used on applications intended for broader external or internal audiences when formally communicating the full name and destination "Santa Barbara" is important. A similar consideration should be taken in written text: At first mention, always use UC Santa Barbara followed by UCSB. For presentations and on-screen digital applications, RGB versions are available. EPS vector formats should be used when assets need to be scaled up or down. PNG bitmap is a fixed resolution asset reserved for presentations, web, and digital applications. PNG formats have transparent backgrounds and cannot be scaled up.
Primary Wordmark Lock-Ups
Primary wordmark lock-ups were created to support communications by academic entities, such as schools and departments. The design of the lock-up creates a strong UC Santa Barbara impression, helping to reinforce each entity's affiliation with the university. The new lock-up system promotes prominence for each entity by increasing the proportional size relative to the primary wordmark. To request a lock-up for your area, please email brand@ucsb.edu.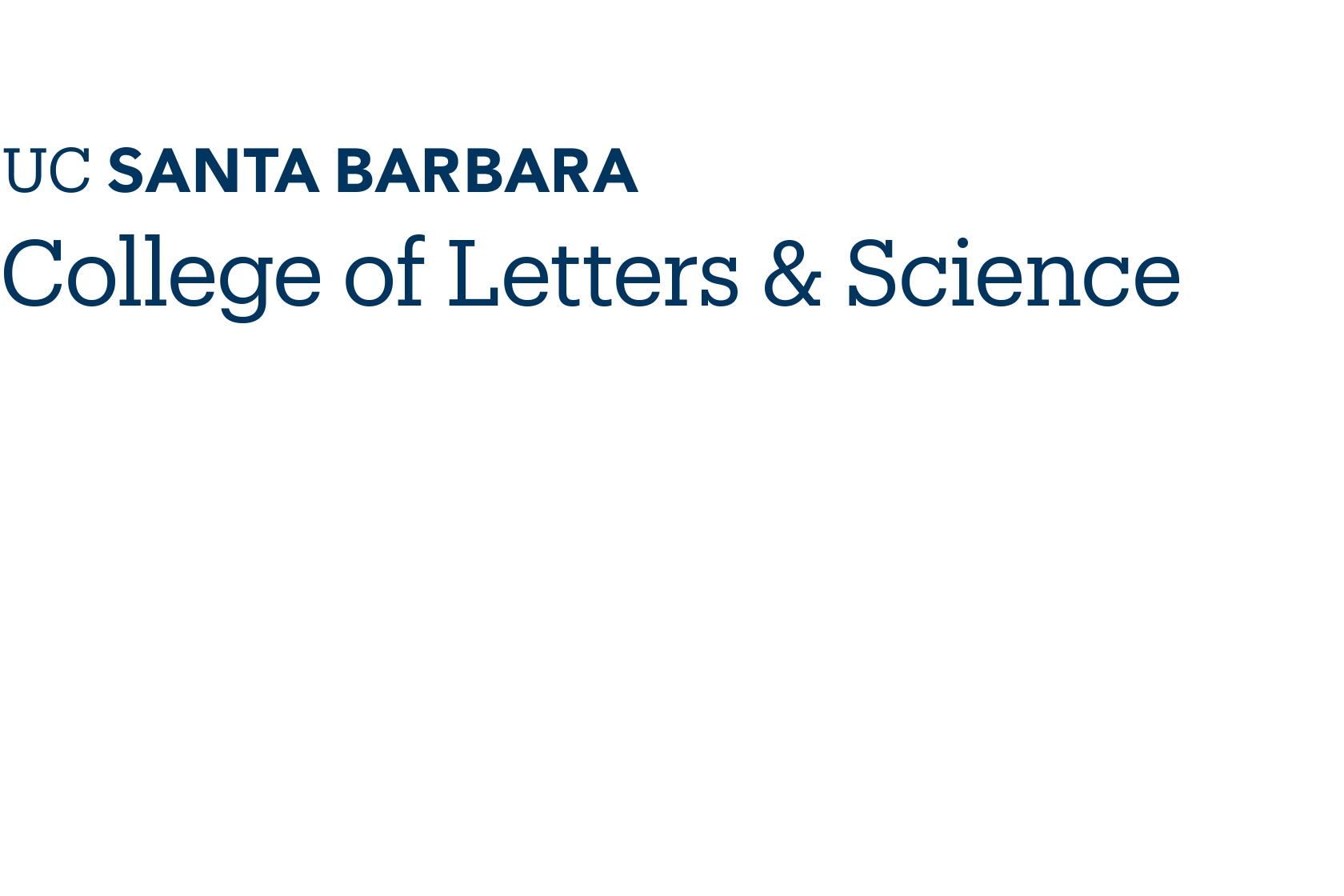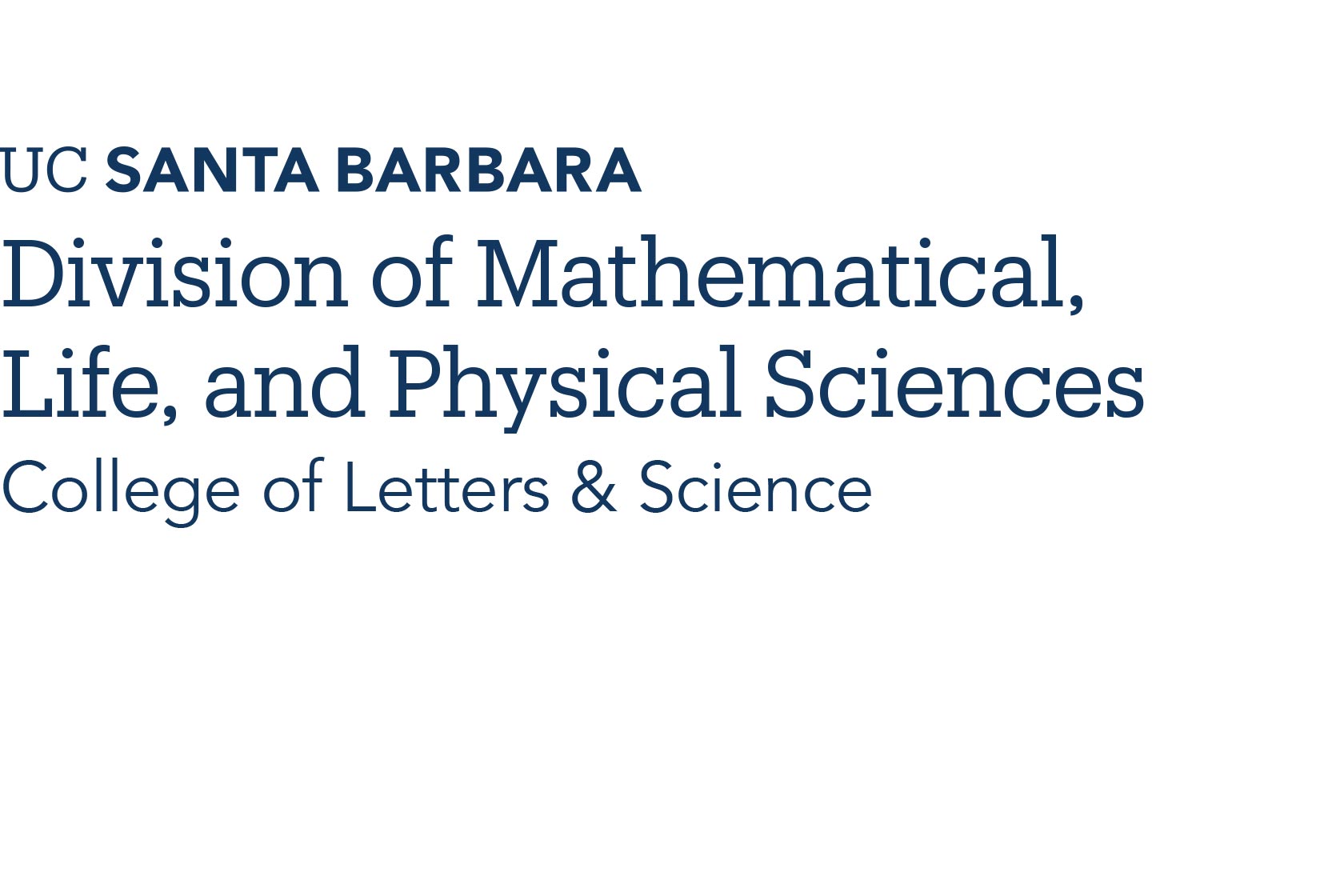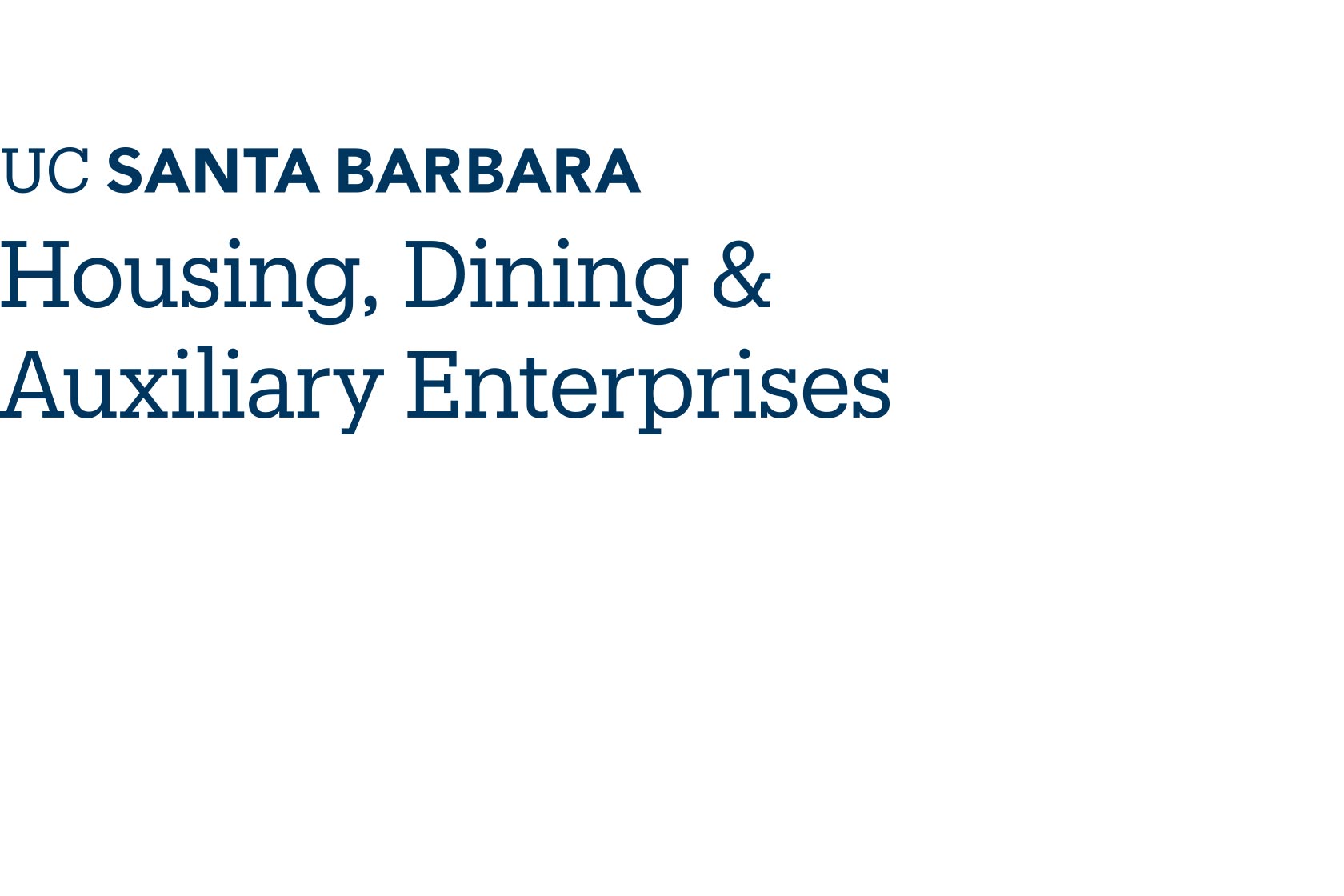 Secondary Tab
The secondary tab can be used on applications intended for local or internal audiences where there is a known association between UCSB and UC Santa Barbara. Each element of the tab has been specifically placed, sized, and rendered. The tab should never be modified or redrawn in any way.
For social media avatars, please use the resized version of the navy tab. Various dimensions are available, based on specific social network specs. Please do not use these avatars outside of social media.
Seal
The University of California Santa Barbara seal is typically reserved for official communications from the Chancellor's office, legal documents, financial documents, awards, and other formal university communications. It can also be used in other materials to formally signify an official UC Santa Barbara communication.
Please note: a UCSB NetID is required to download the University of California Santa Barbara seal.