These are unusual times, Gauchos. We know that the sadness caused by having to postpone your Commencement ceremony is real. Together, we wait for the day when we can celebrate your unique accomplishments in person. For now, we hope you'll join in on the virtual celebration taking place starting on June 13 at 9 a.m. Pacific Time. In addition, we're offering a few other fun ways to mark the occasion online. Share this page with your friends and family, too, so they can celebrate you reaching this milestone! 
For Our Graduates
If you're up for it, take a few moments to participate in one or more of the digital activities below.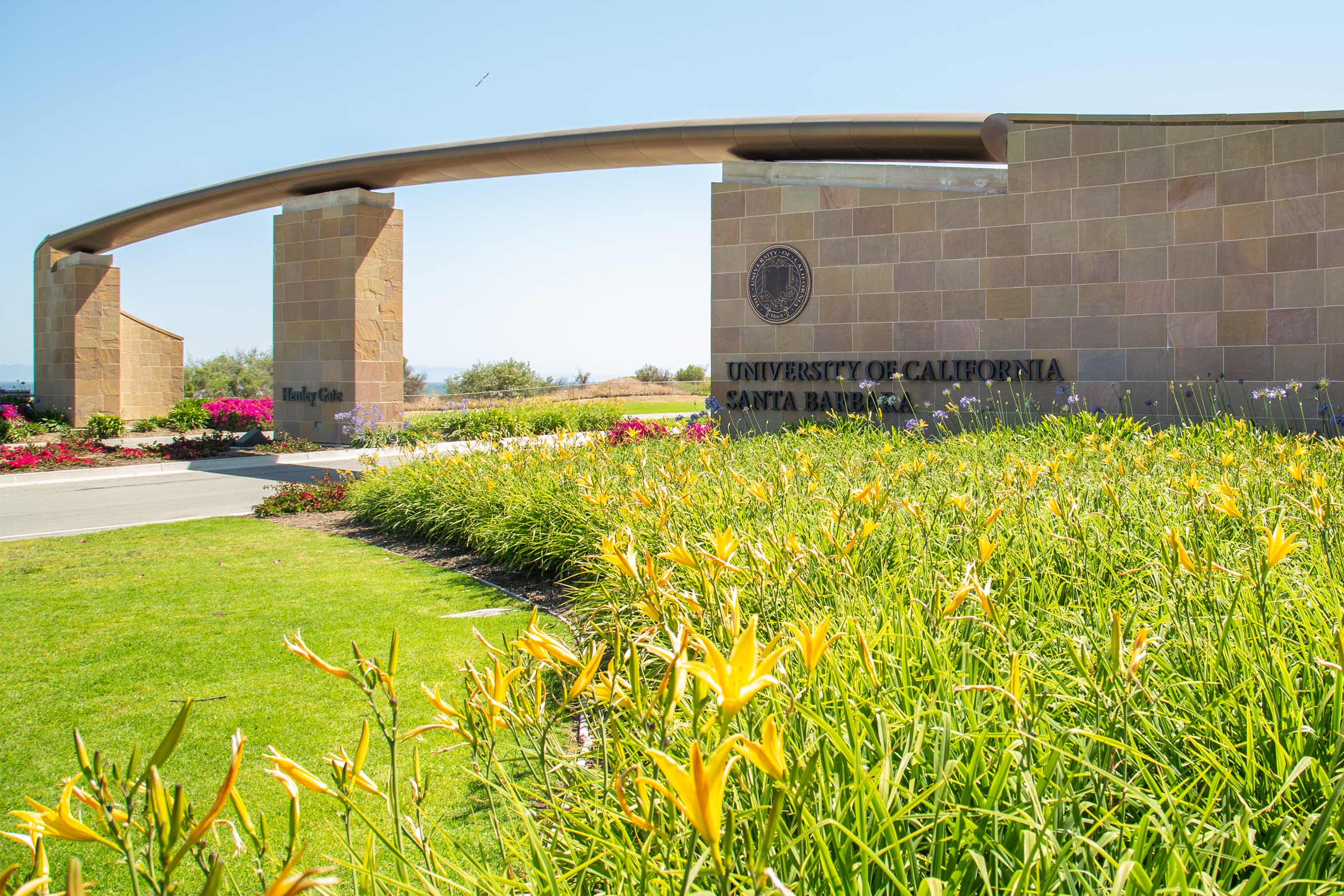 Henley Gate Comes To You
The annual tradition goes virtual. At least until we can return to campus to experience the real deal. Upload a photo of yourself and we'll send it back with Henley Gate behind you.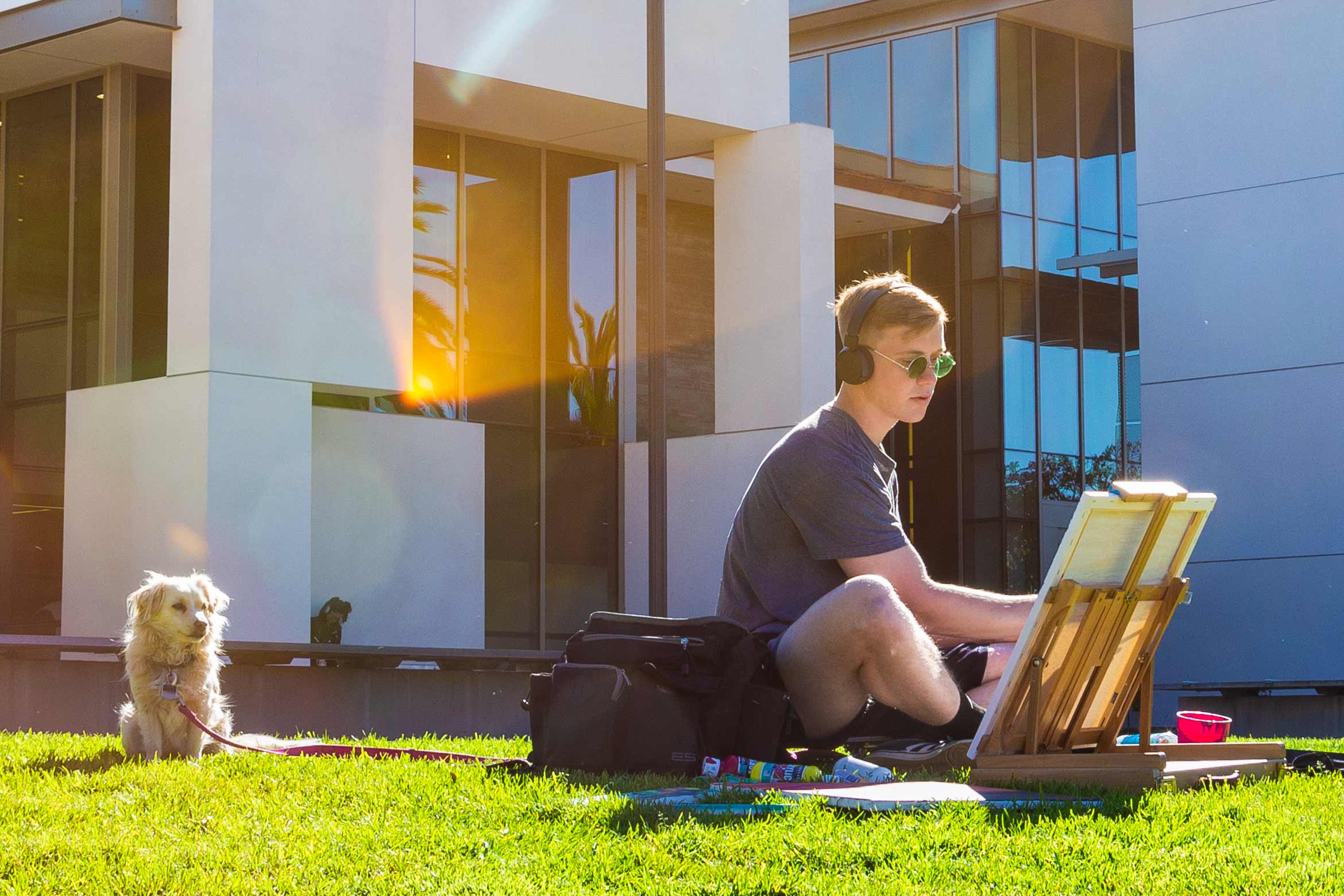 #UCSB2020 Playlist
Curated by and dedicated to the Class of 2020. You selected the songs to mark your time at UC Santa Barbara, and we built the playlist on Spotify. Thanks for voting!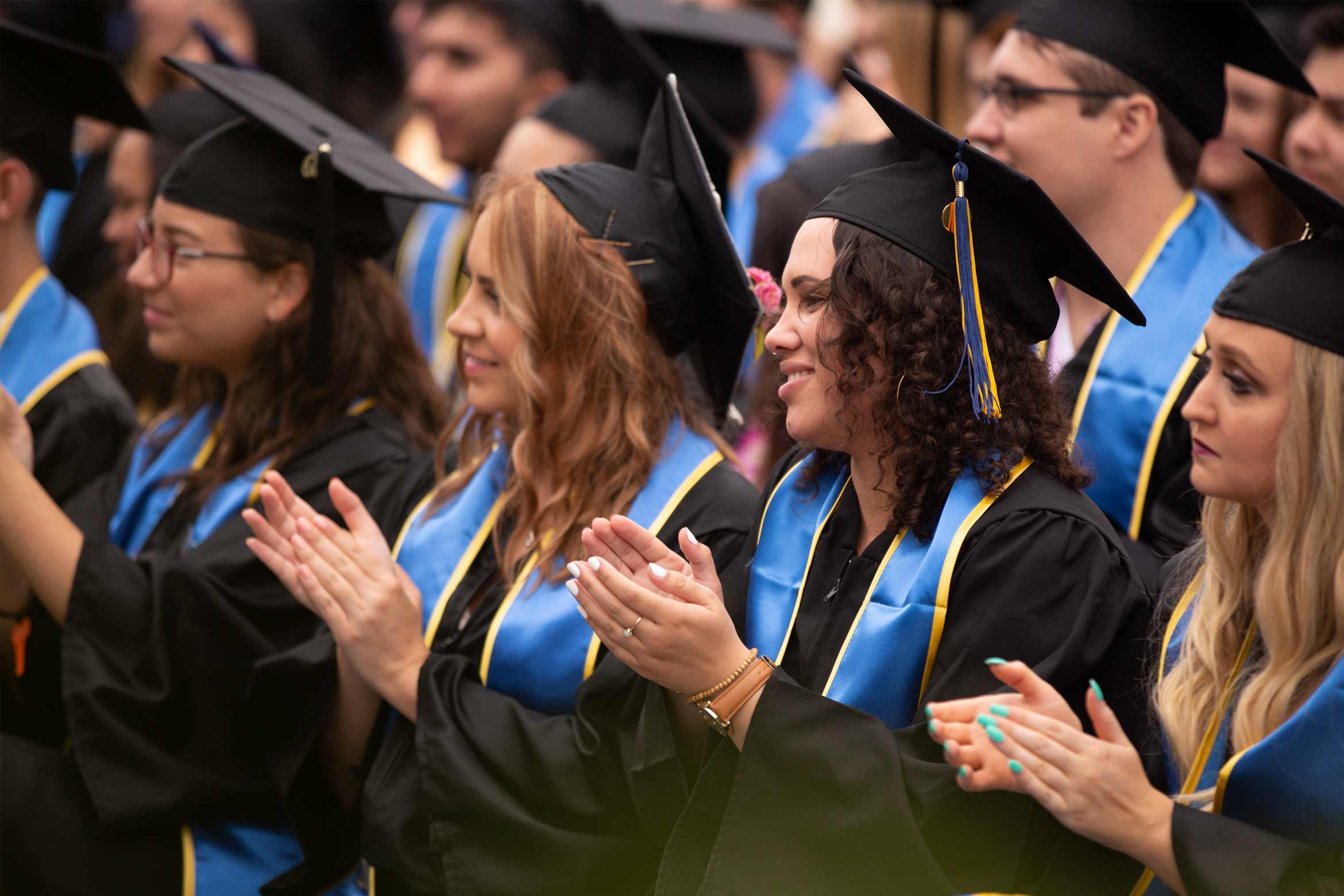 Dear Grads
Your soon-to-be fellow alumni have a few things they'd like to say as you reach your graduation milestone. Spoiler alert: Gaucho love and Gaucho pride are on full display.
For Our Graduates, Plus Family and Friends
Bring the celebration to your social media profiles. Or to your front window. Or both. Check out a range of images you can use to proudly represent #UCSB2020!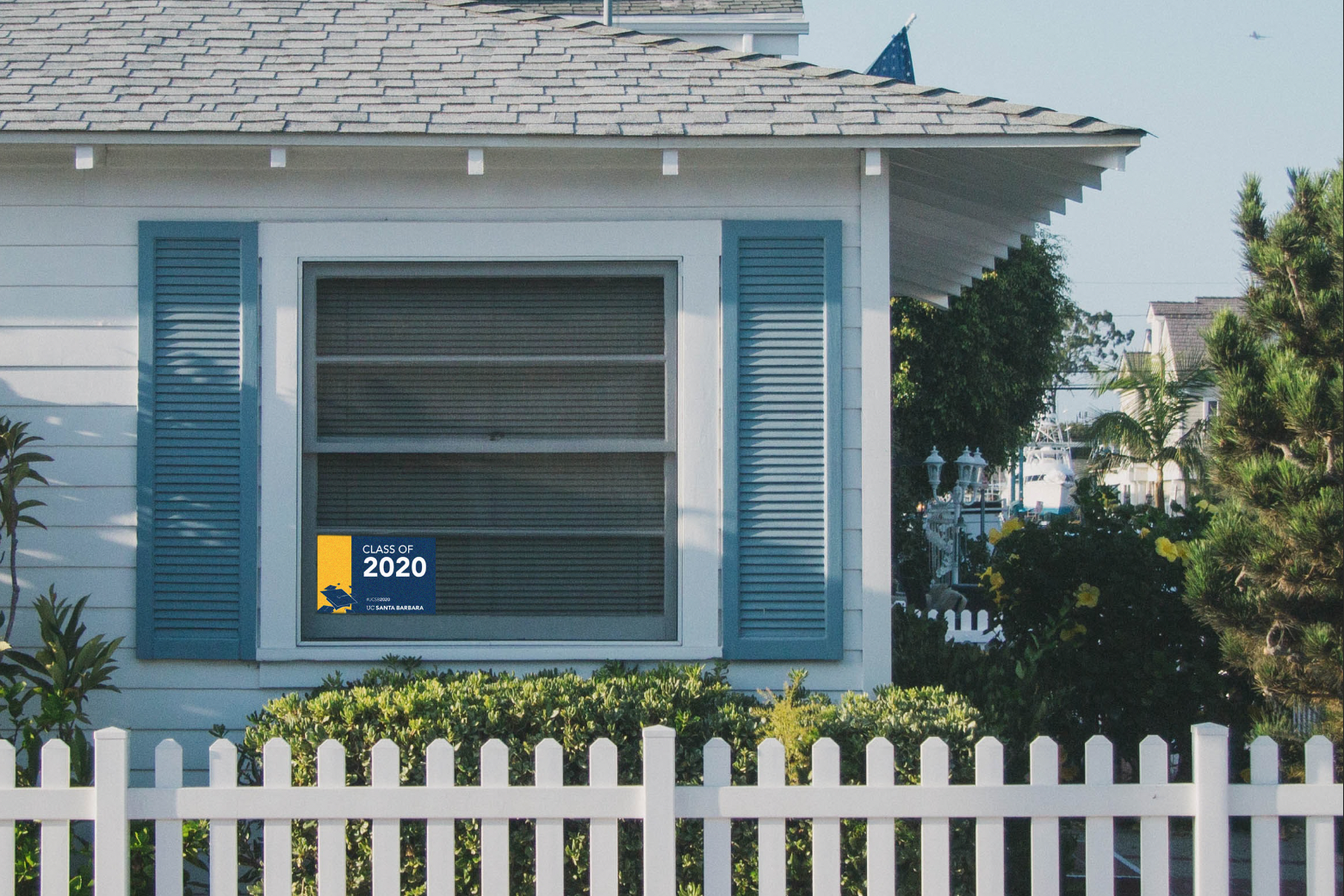 Window Signs
Print locally, then share your Gaucho pride with passersby. Let them know your home is that of a #UCSB2020 graduate!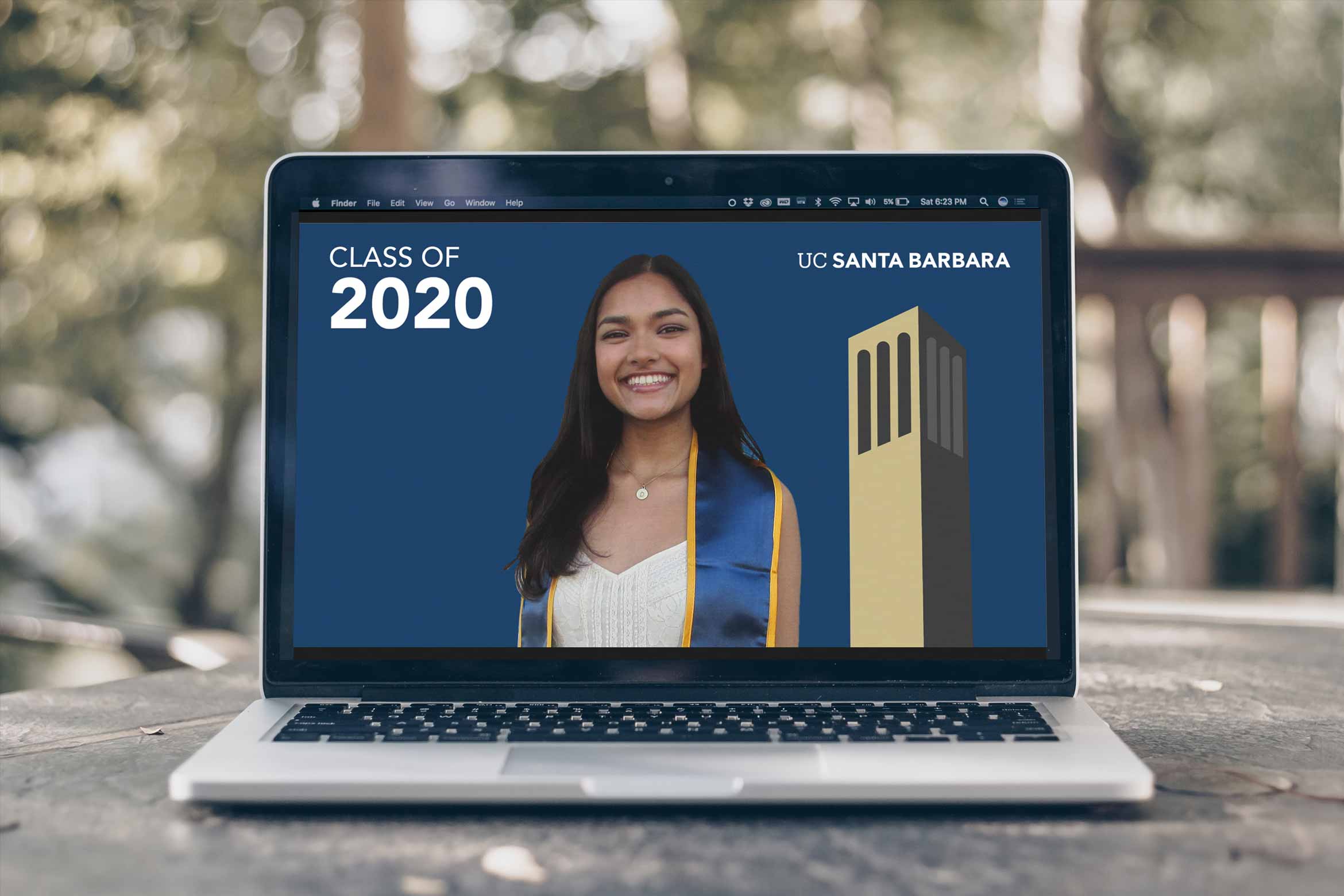 Zoom Backgrounds
The perfect backdrop for your virtual graduation party or celebratory video calls with friends and family.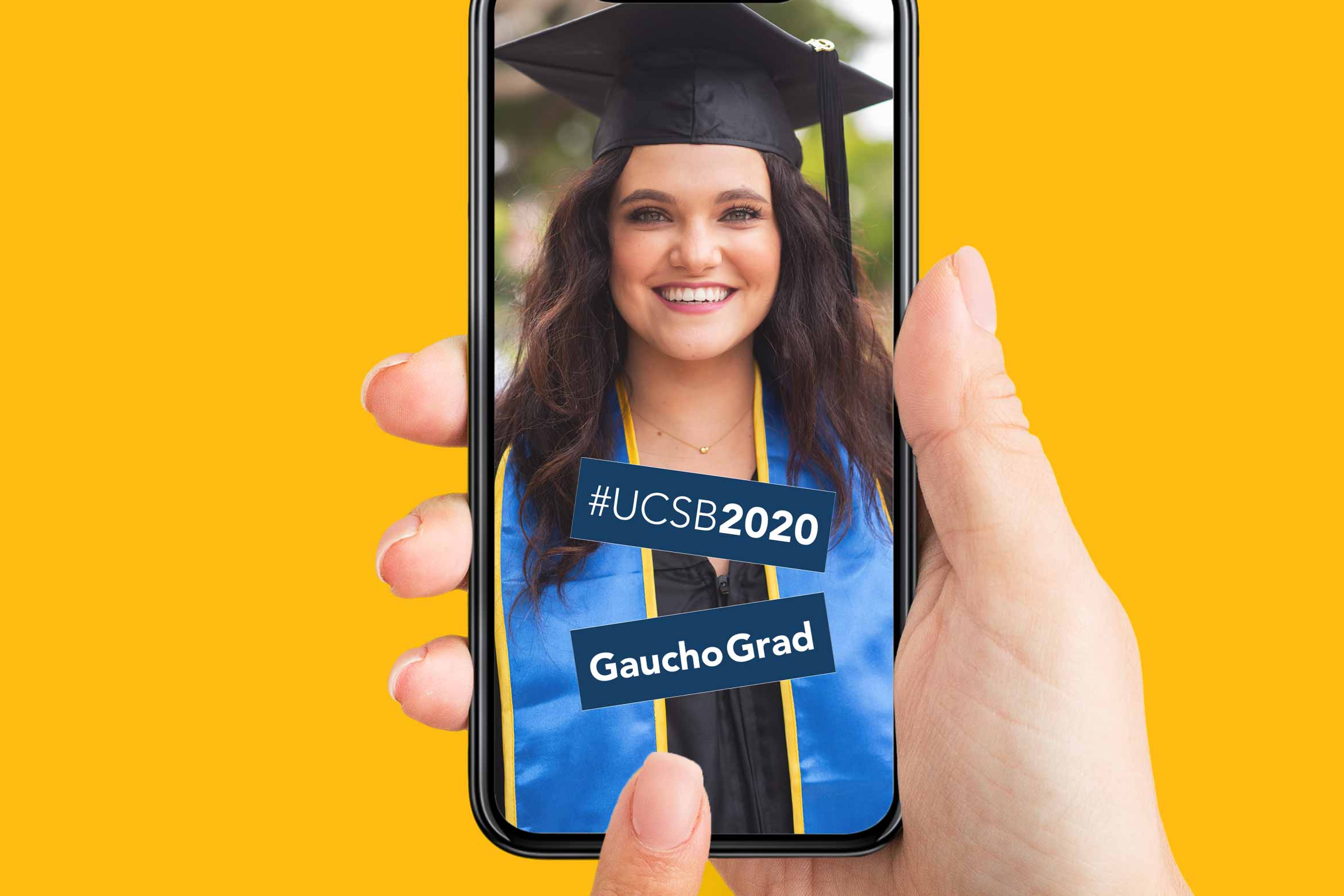 GIPHY Stickers
Dress up your social media stories with a variety of fun stickers made just for our Class of 2020. Just search for "#UCSB2020" when you're creating an Instagram or Facebook story.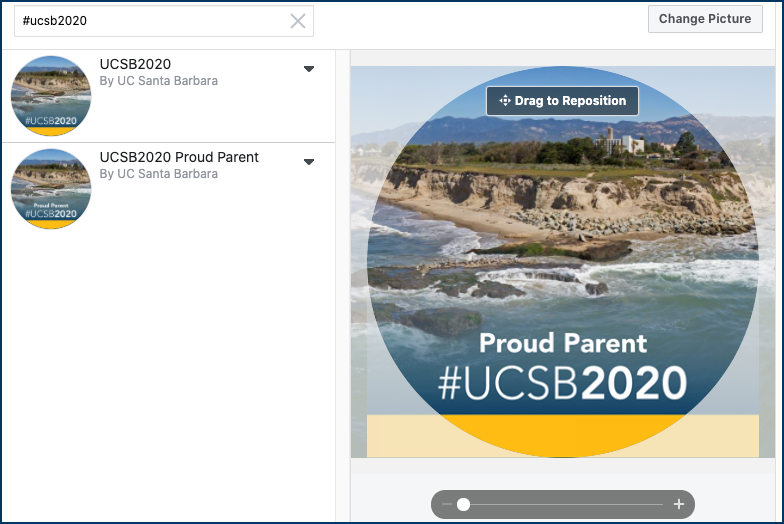 Facebook Frames
Share your achievement with your community on Facebook by adding a frame to your profile picture. Click the link below to add a frame or search "#UCSB2020" when changing your profile picture on Facebook.